Guadalajara Expats Talk about Life in Mexico's Second Largest City
If you spend time in Mexico, you will begin to realize how many assumptions we make about the country are incorrect. For example, many Americans who live in Mexico don't speak Spanish although they have Mexican surnames, parents, and grandparents.
José Piña neither speaks Spanish, nor is he Mexican. "My parents just liked the name "José," he told me, still a bit surprised himself. Perhaps they intuited something special about their son, who could pass as Mexican and eventually married a Mexican.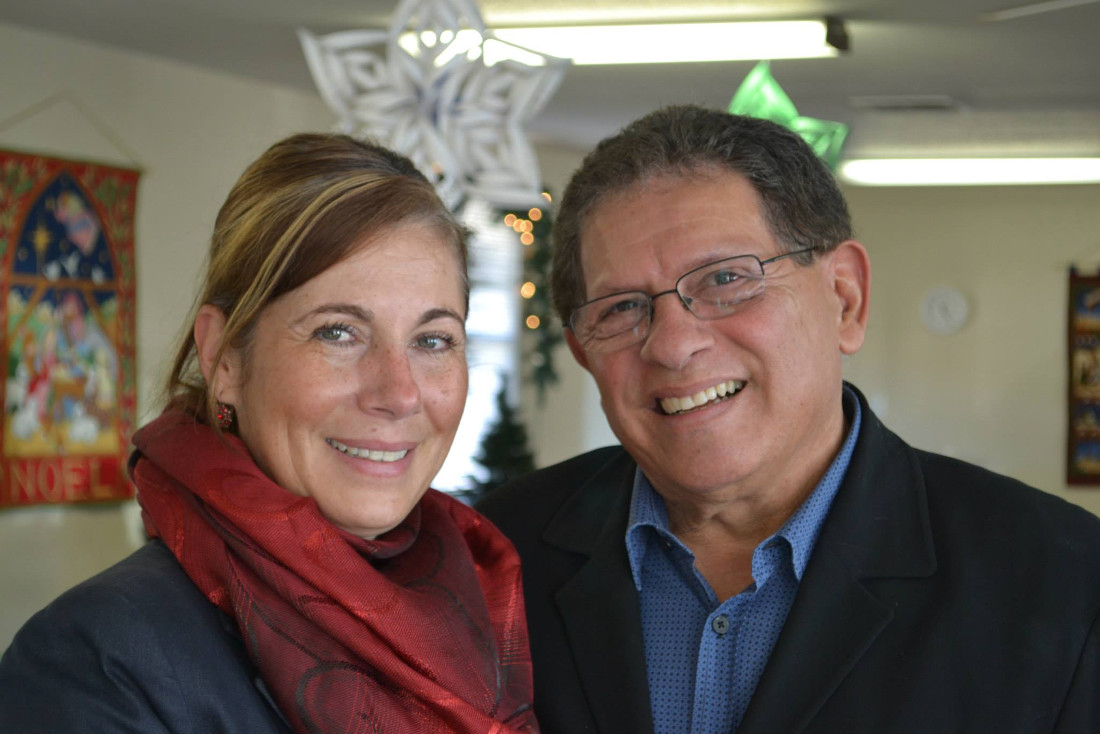 At 18, his wife Gloria Piña moved from Guadalajara to California, where she later met and married José 22 years ago.
Last year, they decided to retire back to her home city. "It was mainly for the weather," she admitted. "You don't need air conditioning or heating here. The days are warm and the nights are cool." Another plus was its proximity to Lake Chapala, one of their favorite day trips, about three hours away.
Lake Chapala is Mexico's largest lake. Its surrounding community contains a large expat contingent as well as attracting visitors from Guadalajara for week-end waterfront activities and its well-known spas and hot springs.
A new autopista being built will shorten the travel time even more to Lake Chapala. The town and birth place of Tequila is another popular day trip from Guadalajara. These trips, among the many other that can be taken over a week-end give the couple ample opportunities to meet and reunite with fellow expats in the area.
One difference that stands out for Gloria between the city she grew up with and the city she lives in now is the number of high rise buildings. Like many U.S.cities experiencing explosive growth, Guadalajara is building up, vertically, with avant-garde architecture and glamorous facades.
"After the earthquake in 1985, a lot of people moved to Guadalajara from Mexico City. That was the first big growth wave here," said Gloria. Another growth wave is on display here now.
High rises around Andares Commercial Center in Guadalajara
According to Mexico's Forbes, the growth of Guadalajara is encouraging government partnerships to build the mixed-used buildings and communities that have become so popular in U.S. cities.
People who knew the city even 20 years ago probably retain an image of Guadalajara as quant picturesque. Today natives will tell you they barely recognize the town that local singer and film producer Vicente Fernandez sung about:
Guadalajara, Guadalajara
You have a provincial maiden's soul
perfumed of pristine morning rose
and green rockrose fresh from the river.
A thousand doves form your hamlet.
Guadalajara, Guadalajara
freshly watered earth is your flavor
You who preserve water from wells
Your women, the most beautiful
Guadalajara, Guadalajara
You have the most Mexican of souls
One lyric in the song that still does ring true is the beautiful women, another attribute that Guadalajara is known for (Although my friends in the state of Sinaloa, which produces its fair share of national beauty queens, may contest that).
Gloria also sent this wonderful video summarizing all the reasons to visit and love Guadalajara.
Related links: Are you a big city lover who can't decide if Mexico is for you? Guadalajara stands to become your Mexican big city fantasy.
The Guadalajara Reporter is the chief source of news in English for expats, and includes stories from all over Mexico.
A nice post with great pictures of the town of Tequila by Team Furber
Near to Lake Chapala is Ajijic, also very popular for expats. This blog's browser name is misleading, Jim and Carole's Mexico Adventure offers lovely pictures of Ajijic.
Not into traditional colonial Mexico? You can get your share of modern in Guadalajara.
Most recent: How living in Mexico might boost a retiree's self-esteem
About the author:
Kerry Baker is author of this blog and three books.
The "Interactive Guide to Learning Spanish Free Online," a curation of the best free Spanish-teaching tools on the web. Interactive links take you to the best, free language learning sites on the web, most of which you'd never find in a Google search. You can use the lessons in the book, or create your own from the hundreds of tools included. Study from anywhere using your laptop, e-reader or tablet, like the Amazon Fire. Don't be an expat who doesn't speak Spanish! You can learn post-50!
"If I Only Had a Place," a guide to renting luxuriously in Mexico for less. The book tells you more than how to rent. It provides a fluid system to guide your expat journey by where you live. The book's listing of rental concierges gives you people you can trust to look over your prospective rental before you sign the dotted line.
Her most recent book is "The Mexico Solution: Saving your money, sanity, and quality of life through part-time life in Mexico.