Updated 2019
Two years ago while making her property management rounds in my condominium complex, my business partner in Mexico, The Intrepid Elise, mentioned in passing that she was in a rush trying to help out a Mexican family who had been scammed on eBay.
The family thought they'd rented a place in my building. The complex, converted from the old and elegant Pato Blanco Hotel near the Marina Del Cid exists, but not that particular unit number. Many photos of the building are available online for an interprising scammer to build a rental web site around.
The scam Mexican site preyed on fellow Mexicans but it happens everywhere, including the U.S.
Practically anyone can throw up a website over a weekend these days or post a listing on Craigslist. It would be relatively easy to impersonate a legitimate property management firm too, given the brevity of some apartment finders sites. The scammers even include the booking system you're so used to seeing on sites like AirB&B.
It was heart-wrenching to think of the eager young family arriving for a well-earned vacation after perhaps a long drive only to find they'd been taken for thousands of dollars.
Hire a local to look at properties you are considering renting long-term, and save yourself nasty surprises.
This was an extreme example, but stories about misleading realtors are common. I hear just as many horror stories about American and Canadian realtors as native realtors, maybe more. The industry is not nearly as regulated in Mexico. For that reason, everyone needs to find an independent third party to look at properties if they can't be there to do it personally. It may cost you $100 but, believe me, the wrong rental can make your experience most unpleasant.
Concierges are not only people behind concierge desks in hotels
Concierge services don't just set up vacation activities and dinner reservations on your behalf. Sharp independent concierges-for-hire like my colleague can be your representative in a myriad of ways and relieve you of a great deal of anxiety about unwelcome surprises upon arrival or your annual return to Mexico as an part-time expat.
For a nominal fee (much less than in the U.S), a concierge can meet with realtors to see prospective rental units and check things like appliances, air conditioning, and internet connections. They can make sure of items that are just a plain pain in the neck if absent upon your arrival, like toilet paper, paper towels, coffee or soap that takes a disproportionate importance at 1 a.m after a long flight.
When renting anywhere, website pictures can be misleading. Let's take neighborhoods. A beautiful apartment on the inside can be next to a nightclub or a street of honking cars or a backyard of barking dogs.
While most realtors are trustworthy, I always have a person with no vested interest in the rental checking potential lodgeing out for me when I can't be there personally.
Independently hired concierges can check the security in a complex or rental. They can tell you the nearest bus routes and the nearest real grocery store. They can scope out the parking situation of your complex if you are driving in from the U.S. or Canada, and what the guest policy is should you have a friend who wants to visit while you're there. A number of women I know who live here come back and forth with lap dogs. Many places do not take pets. A concierge can advise you or help petition an exception.
Without as many legal protections, people rely much more on reputation and word of mouth to find service providers in Mexico. As longer term residents of the city, concierges will know reputations and histories of many local businesses you may be considering for various other services.
Your concierge can pick you up from the airport, or pick up your guest for you if you are in the midst of preparing shrimp for the barbie or have had too many pina coladas under the palapas (true story).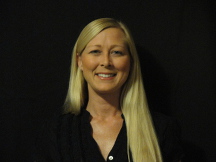 Elise Page, your Mazatlán connection
No task is too odd. My business partner has acted on my behalf for things like paying a few hundred pesos if my Mexican-issue Telcel phone when it has run out of minutes and has even done on-the-ground research regarding Mexican news items in American papers I'm tracking.
She's also on top of the weather channel for her clients when hurricanes haven't even crossed their minds (It's easy to forget to check the forecast in the rush of making a big biannual move, and probably renting your own place out in the U.S.)
No photo shopping required!
If you decide to own your own condo or house in Mexico, a concierge relationship or property manager is practically a requirement. Forget to buy that new bedspread for your master bedroom? A concierge on retainer will have it there upon your arrival. Like my business partner, your concierge should speak Spanish and have years in that city. They should be familiar with Mexican culture and how business is done in Mexico.
The day you arrive will be a long one, marked by customs inspections, changes in temperature and the always vaguely disconcerting feeling that you are passing through a cultural membrane.
Having a fridge stocked for your arrival by a concierge costs less than the cost of a single dinner out at home.Every time I've not hired one, I am reminded what it feels like to walk into a place, open the refrigerator after a long day and not have so much as cold beer in it. Although I know good and well nothing will be in there, I am always disappointed anyway.
Waking up to nothing (and I do mean nothing) to eat or drink and having grocery shopping be the first thing to figure out is not the way to start a six month stay in Mexico.
If you are considering a longer term stay or are going back and forth exploring potential cities for retirement, I urge you to develop a relationship and hire, via Skype preferably so you can do an interview, an independent concierge or person with the proper skills to act as one.
If applicable, let your prospective rental concierge know you are looking for a long-term arrangement, someone you can repeatedly hire to keep things going in your absence. Consider a small retainer. When the season gets busy, the trust demonstrated by a retainer, more than the cost itself which is nominal, ensures your call gets answered first.
The only thing you should have to worry about the day of your arrival is kicking off your return to your second home with a margarita, your favorite tostada and one of those soft neon Mexican sunsets you've been missing.
Related Links:
We like to include the occasional video of unique places to live in Mexico. Ventanas Mexico
"How to Avoid Rental Listing Scams" - by the Federal Trade Commission.
"How to Avoid Rental Scams on Craigslist - by Tough Nickel
Up next: Cooking will probably be one of your biggest everyday challenges if you like to make your own healthy meals. What you need is a survival guide.
Most recent: People often ask me, "Don't you get lonely in Mexico?" -
About the author, Kerry Baker
Hola - I am a partner with Ventanas Mexico which provides insight and resources to those considering expat life in Mexico.
I wrote the "Interactive Guide to Learning Spanish Free Online," a curation of the best Spanish language tools on the web. Insights and tools that will enable you to experience the best free features on the web. Organized into lesson plans with interactive links, the variety presented will keep boredom at bay.
"If Only I Had a Place" is on how to rent and who to call if you're an aspiring expat thinking about one the popular expat areas. Includes listing of concierges in most popular expat areas.