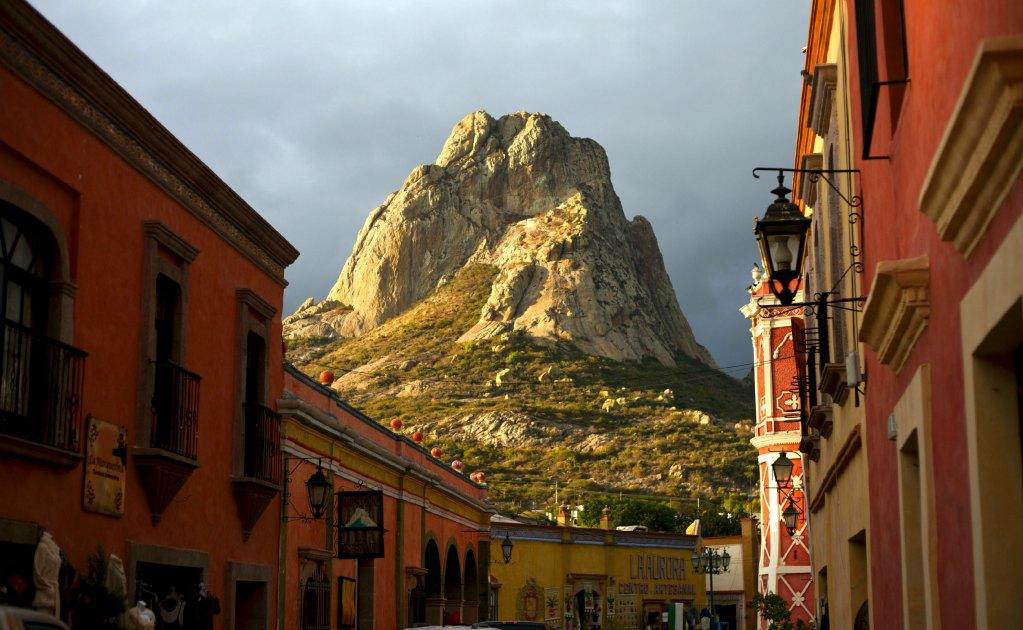 Updated 2018
You can have have a multitude of Mexican friends and still be unaware of the most obvious places to to see in this vast country. Leave it to my Spanish practice partner in Colima, rather than my friends in Mazatán to tell me about the Pueblos Magicos de Mexico.
Now I can't get them out of my mind.
Perhaps it's how the very name "Pueblos Magicos" calls forth and capitalizes on the impression of the magic realism made famous by Latin American writers like Gabriel Garcia Marquez's "One Hundred Years of Solitude," Laura Esquivel's "Like Water for Chocolate," or Isabel de Allende's "House of Spirits" Mexico acknowledges and embraces its magical qualities.
The criteria of selection for the aspirant town is to have preserved its cultural and historical significance over time against the pressures of modernity. A total of 111 locations have received the designation for it's magical qualities of architectural or historical significance.
Some sites are recognized for natural beauty and target ecotourism, others are known for their legends and local traditions. Recently 28 new locales were added to the long standing list of 83.
Newest Additions
San José de Gracia, Aguascalientes
Palenque, Chiapas
Casas Grandes, Chihuahua
Ixtapan de la Sal, State of Mexico
Teotihuarán, State of Mexico
Mascota, Jalisco
Talpa de Allende, Jalisco
Sayulita, Nayarit
Linares Nuevo León
Huautla de Jiménez, Oaxaca
Mazunte, Oaxaca
Mitla, Oaxaca
Teposcolula, Oaxaca
Atlixco y Huauchinango, Puebla
San Joaquín, Querétaro
Isla Mujeres, Quintana Roo
Tulum, Quintana Roo
Mocorito, Sinaloa
Tlaxco, Tiaxcalo
Cascomatepec, Veracruz
Orizaba, Veracruz
Zozocolco de Hidalgo, Veracruz
The Pueblos Magicos form an elite club. When a town receives the designation, it receives government funding for improvements such as painting the facades of houses or repairing electrical grids and other infrastructure. Almost 200 of small towns applied for the designation in the last go around.
Highlights on the Ten Best Pueblos Magicos
You can assume that all the Pueblos Magicos share characteristics of having beautiful historic churches and convents, unique local cuisine, rich religious history, geographically specific artisanal wares and architecture reflecting colonial Spanish and Indian cultures.
Real Del Monte, Hidalgo
The village is an excellent point of departure for the corridor of the Hidalgo Mountains (Corredor de las Montaña), with breathtaking lakes, forests and canyons. Originally established as a mining town, it keeps its mining traditions alive by offerings of elaborate silver, jewelry and other art. Prepare for cold weather here.
Real de Catorce, San Luis Potosi
Tequisquiapan, Querétaro -
People from Mexico City come here for colonial architecture, the National Cheese and Wine Fair (Feria Nacional de Queso y Vino and water parks (balenarios).
Most popular purchases are baskets and wicker. On week-ends, local legends are re-enacted along with a number of feast and holy days celebrated year-round
Real de Catorce, San Luis de Potosí
A tiny village in the desert known for its spiritual energy, poets and bohemians (The sacred food is peyote) and a stop along the pilgrimage of St. Francis de Assisi who is venerated here as "Panchito." Also known for its local ghost, Jergas.
Izamal, Yucatan
Izamal is alive with Mayan culture, including a magical light and sound show, "The Light of the Maya," with its strolling monks, incense, narration in the atrium of the convent is said to be a must, along with Mayan pyramids, plazas and horse-drawn carriage rides taken by everyone.
Tapijulapa, Tabasco
This mining town runs along to the Amatán River and although it has a picturesque church, a casino and plaza, what this Pueblo Magico is known for is Kolen Jaá, a jungle ecological preserve, a "a natural world of magic and adventure," where you rappel, camp and climb canopies. The preserve also has a hotel.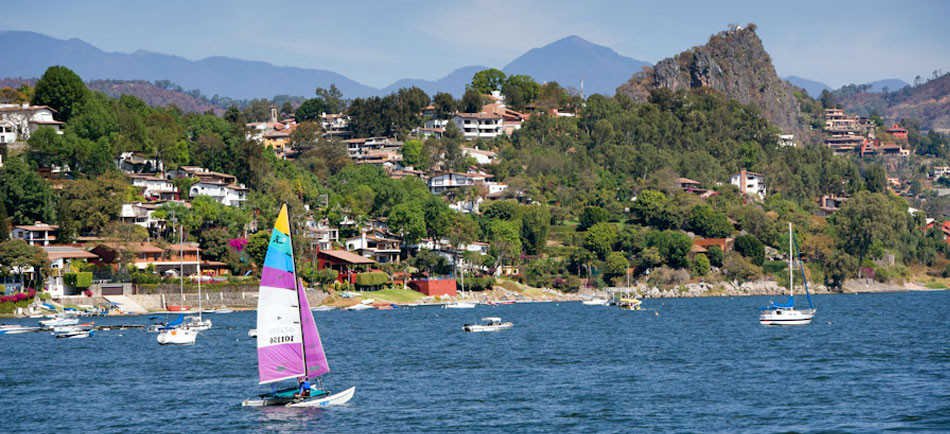 Valle de Bravo, Pátzcuaro
Valle de Bravo, Pátzcuaro
Known for the Monarch Butterfly Preserve, one of Mexico's top ecotourism destinations,Valle de Bravo also hosts a massive and most radical rock festival in Mexico's history (Festival de Rock and Ruedas) and auto racing event in nearby Avandaro. Valle de Bravo's daily life revolves around its lakes and their kayaking, sailing, para-gliding and water skiing opportunties.
Bernál, Querétaro
A more relaxing town that can be fully explored by foot, Bernál is best known by the Peña de Bernál, a massive rock that is the third highest in the world that can be seen from anywhere in the city. The town is also known for its regional vineyards you can explore though it's "ruta de vino,' including Cavas Freixenet de Mexico and their Spanish sparkling wines.
San Cristóbal de las Casas, Chiapas
One of the most deeply rooted indigenous areas of Mexico, you can tour the Mayan villages that surround the beautiful city. [wikipedia has a complete travelers' guide]
Taxco de Alarcón, Guerrero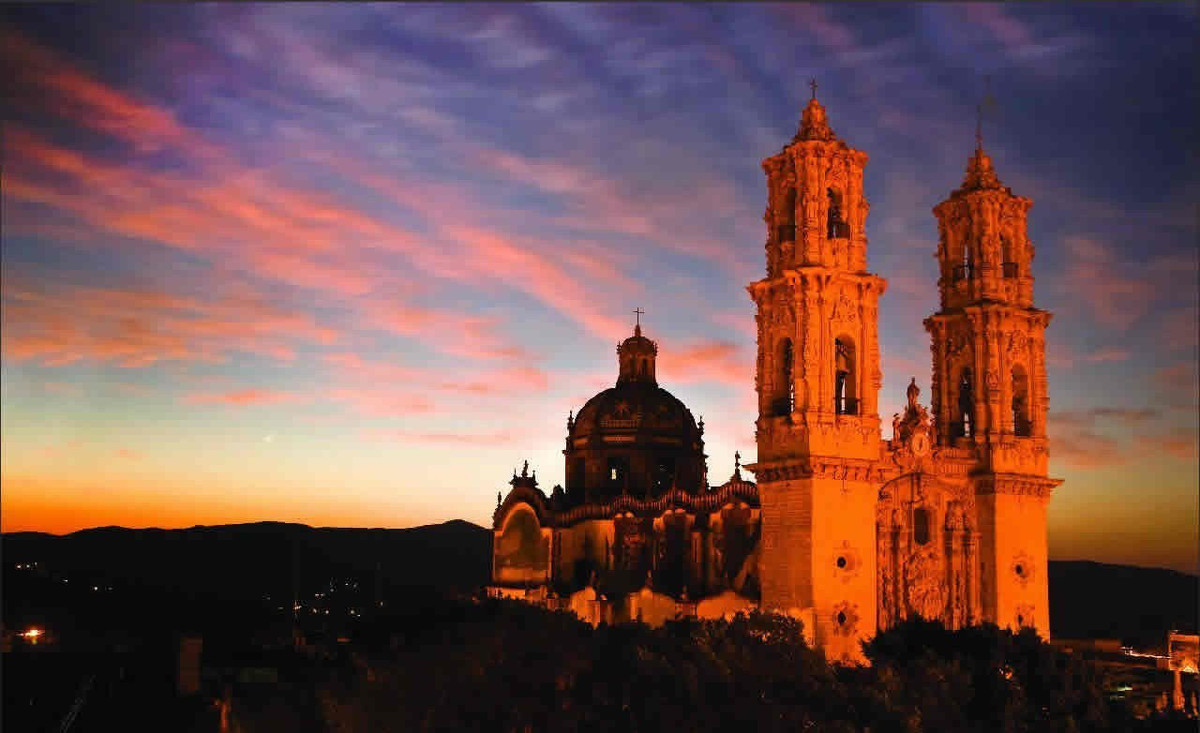 Best known for its silver and silver work, Mexican sites advise to try to see the view of the city from up high. Some distance from Taxco de Alarcón are the spectacular Los Pozas Azules, three differently hued pools.
If you are planning a trip to Mexico, Pueblos Magicos exist in each of Mexico's 31 states, so no matter where you visit, you are likely not more than a few hours from one. Each has its own unique personality.
The original 83 are
Real de Asientos, Aguascalientes
Todos Santos, Baja California Sur
Palizada, Campeche
Parras de la Fuente, Coahuilar
Comala, Colima
San Cristóbal de las Casas, Chiapas
Creel, Chihuahua
Dolores Hidalgo, Guanajuato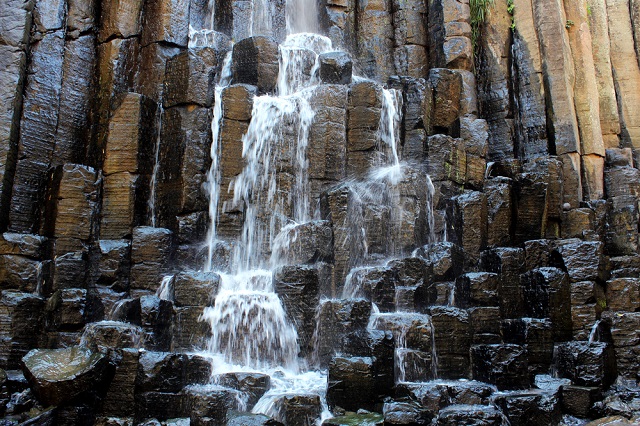 Huasca de Ocampo, Hidalgo
Taxco, Guerrero
Real del Monte, Hidalgo
Huasca de Ocampo, Hidalgo
Mazamitla, Jalisco
Tapalpa, Jalisco
Tequila, Jalisco
Malinalco, México
Tepotzotlán, México
Valle de Bravo, México
Cuitzeo, Michoacán
Pátzcuaro, Michoacán
Sta. Clara del Cobre, Michoacán
Tlalpujahua, Michoacan
Tepoztlán, Morelos
Santiago, Nuevo León
Capulálpam de Méndez, Oaxaca
Cuetzalan del Progreso, Puebla
Zacatlán, Puebla
Bernal, Querétaro
Jalpan de Serra, Querétaro
Bacalar, Quintana Roo
Real de Catorce, San Luis Potosí
Cosalá, Sinaloa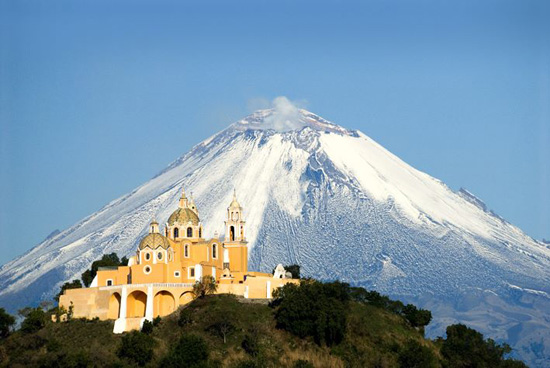 Jalpan de Serra, Queretaro
El Fuerte, Sinaloa
Álamos, Sonora
Tapijulapa, Tabasco
Mier, Tamaulipas
Huamantla, Tlaxcala
Coatepec, Veracruz
Izamal, Yucatán
Jeréz de García Salinas, Zacatecas
Teúl de González Ortega, Zacatecas
Mineral del Chico, Hidalgo
Tlayacapan, Morelos
Cadereyta de Montes, Querétaro
Tula, Tamaulipas
El Oro, Estado de México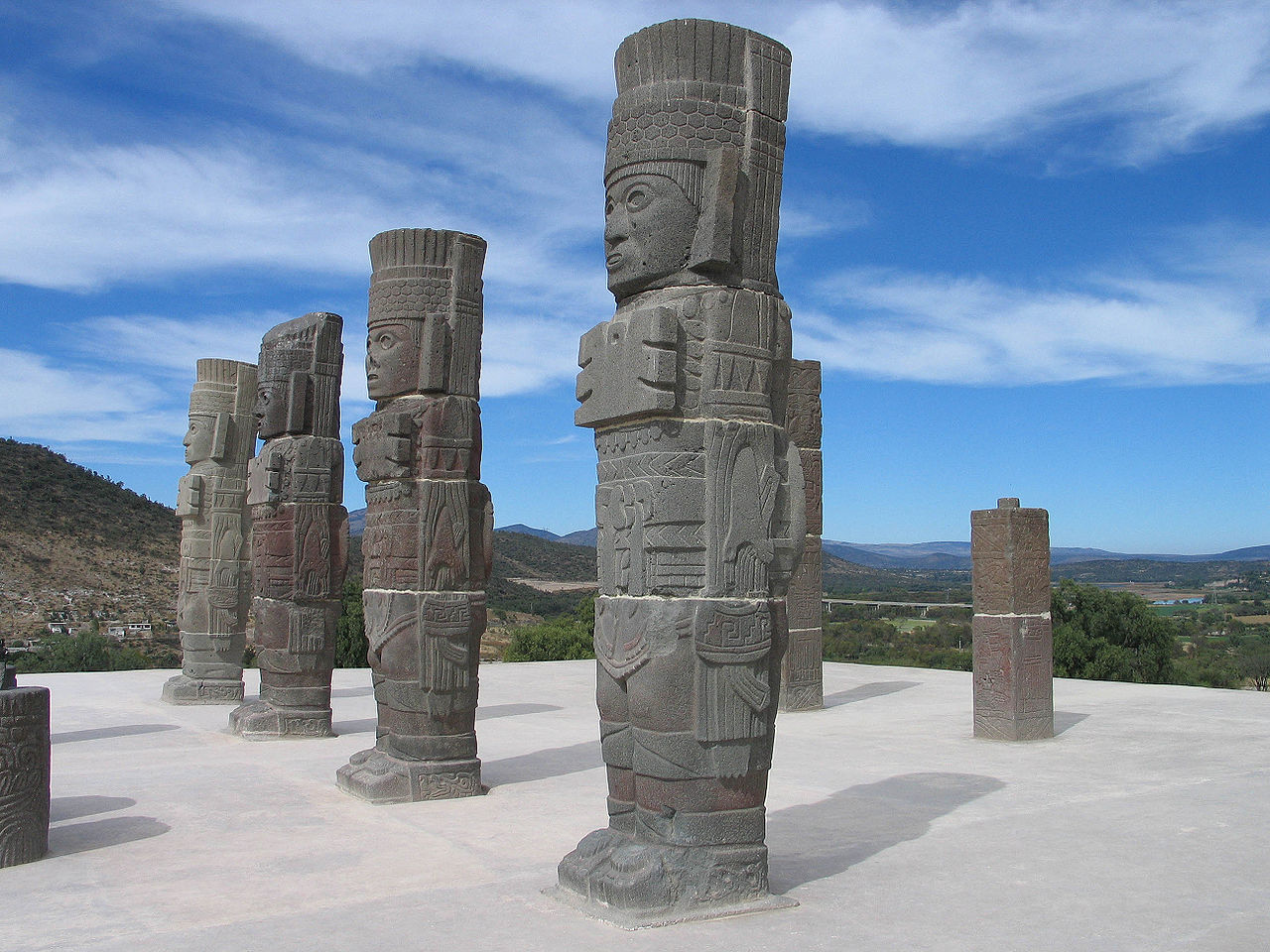 Xico, Veracruz
San Sebastián del Oeste, Jalisco
Xilitla, San Luis Potosí
Mineral de Pozos, Guanajuato
Sombrerete, Zacatecas
Mineral de Angangueo, Michoacán
Cuatro Ciénegas, Coahuila
Magdalena de Kino, Sonora
Pahuatlán, Puebla
Loreto, Baja California Sur
Valladolid, Yucatán
Metepec, Estado de México
Comitán, Chiapas
Chiapa de Corzo, Chiapas
Huichapan, Hidalgo
Tequisquiapan, Querétaro
Batopilas, Chihuahua
Chignahuapan, Puebla
Cholula, Puebla
Pino, Zacatecas
Lagos de Moreno, Jalisco
Tacámbaro, Michoacán
Calvillo, Aguascalientes
Nochistlán, Zacatecas
Jiquilpan, Michoacán
Tlatlauquitepec, Puebla
Tzintzuntzan, Michoacán
Mapimí, Durango
Papantla, Veracruz
Tecate, Baja California
Arteaga, Coahuila
Viesca, Coahuila
Jalpa, Guanajuato
Salvatierra, Guanajuato
Yuriria, Guanajuato
Xicotepec, Puebla
Jala, Nayarit
El Rosario, Sinaloa
Most recent: We might die with a whimper but our lives should be a great shout-out.
About the author, Kerry Baker
Hola - I am a partner with Ventanas Mexico which provides insight and resources to those considering expat life in Mexico, including "If Only I Had a Place" for aspiring expats seeking to rent in Mexico.
More than how to rent, it offers a system to go by to get the best places year after years and a listing of rental concierges to preview your prospective place before you sign the dotted line. Where you live and how you rent is critical to your happiness as an expat.
I am also author of the "Interactive Guide to Learning Spanish Free Online," a curation of the best Spanish language tools on the web. Check out the review on Amazon.
There is no Spanish tool like it. It's completely interactive, with hundreds of live links to the high-quality free features and tools you'll never find in a Google search. Study on a laptop (like my Acer Aspire, lightweight and slim for suitcases) , e-reader, or a tablet like the Amazon Fire.