Why You Should Consider Tlaquepaque (Near Guadalajara) as an Aspiring Expat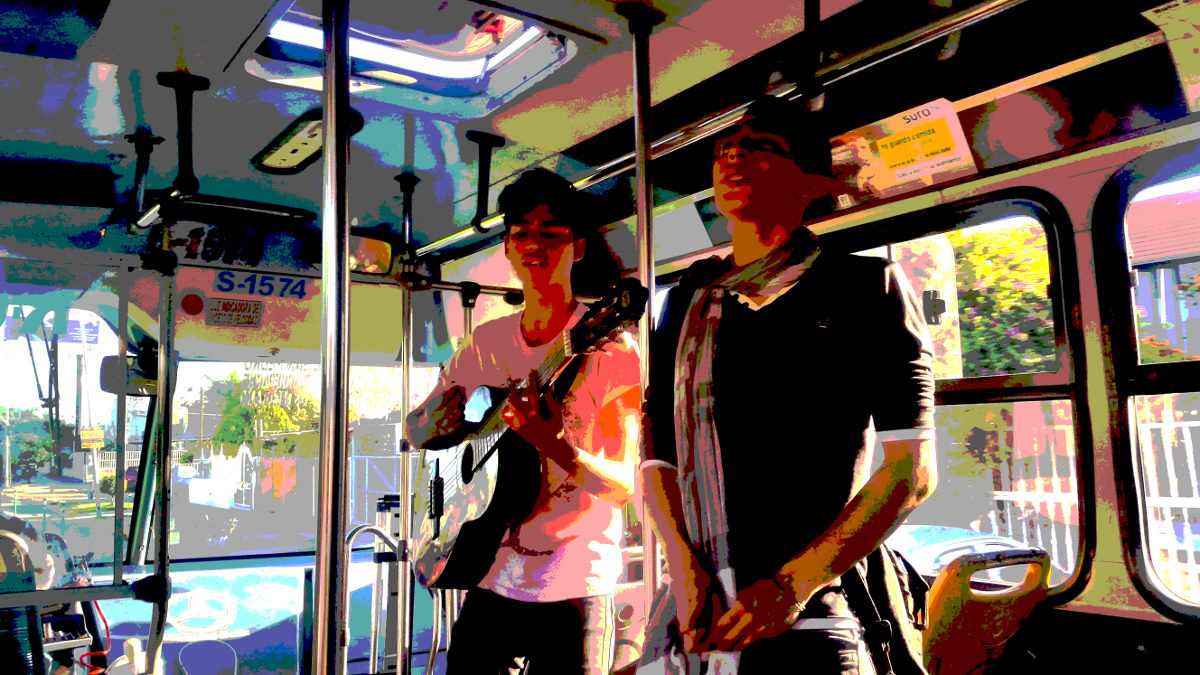 Updated 2019
A perfect place to launch in deciding between Guadalajara and a smaller city like Lake Chapala
If you are a bigger city person thinking about moving to Mexico to save money, Guadalajara (and to some extent Puebla) are your only choices. Mexico City has become expensive. Monterrey caters more to commerce than expat living. Check out any expat forum on Guadalajara, and you will find little other than rave reviews from Mexicans and foreigners alike. Safe, buzzing, affordable, and a perfect mix of the modern and traditional Mexico, Guadalajara is a dream come true for the urban expat.
One of the first things I noticed in Guadalajara was the absence of people who were obviously American (like me). Americans typically stand out. Among the throngs of thousands upon thousands of people I have seen living here while visiting its tourist attractions, restaurants, fraccionamientos, and malls, I have picked out only a handful of brethren Americans.
While that might make you think you need fluent Spanish to live here, you don't. My initial housemate in Guadalajara, an Irishman who has lived in the city for six years, is only now starting Spanish lessons. A young graphic designer, he claims that even his Mexican social circles speak English when they are together.
The biggest challenge to moving to Guadalajara would be choosing among the many picturesque and safe neighborhoods you could live. I have no way to prove this but my theory about the lack of obvious expat presence is that many Americans who live in Guadalajara are coupled with Mexicans or Mexican-Americans. Being comfortable with the culture, they are scattered throughout the dozen or so more affluent areas on the city, areas like Zapopan, Providencia, and Chalpultepec.
Otherwise, American expats choose nearby Ajijic and Lake Chapala (about 45 minutes away) where English is spoken as widely as Spanish and they can surround themselves with fellow expats in their select communities. No doubt, these areas are lovely for those seeking tranquility and the fellowship of people who speak your language that every expat needs at least to some degree.
I think it would be a mistake to move to Lake Chapala or Ajijic however, thinking that you will still be close enough to Guadalajara to have the best of both worlds. While close as far a crow flies, as many a new suburbanite has discovered, traffic radiating from a major city discourages all but the most committed. Very few will fight traffic for 45 minutes to have dinner in Guadalajara.
If you are single and not sure if you're ready to give up city life but are intimidated by the prospect of a city as large as Guadalajara, a great option for a mid-term stay might be Tlaquepaque, which lies about a half-hour south of downtown Guadalajara in the direction of Guadalajara International airport and further to the south, Lake Chapala/Ajijic.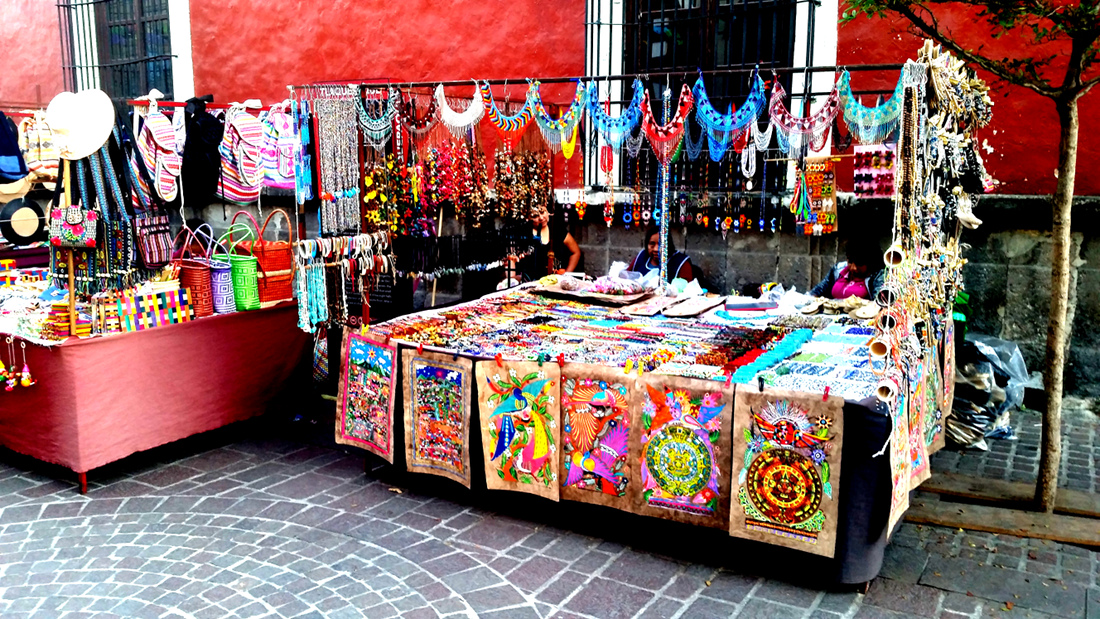 Tlaquepaque has an amazing, multi-street commercial area with high-quality products and plenty of great people watching.
The bus to downtown (San Pedro de) Tlaquepaque takes about 30 minutes, a little under what it would take to get to Lake Chapala. Of course Uber and taxis will get you there too. The Moovit app gives bus, walking and public transportation info. I took a bus. It took time, but I had it to give.
Americans often operate from a position of fear when coming to live in Mexico, choosing places that really don't fit their tastes, sacrificing what they really want for a greater sense of security that communities made up largely of expats provide. If you are now a happy big city person, don't expect to become a happy small town person because you're in Mexico.
From Tlaquepaque, a community that does attract lots of expats, you could springboard between the city, a smaller, yet still enticing Mexican town, and the more expat-dominated communities around Lake Chapala while you determine what you want.
Tlaquepaque's El Centro area could be the ideal place to spend three months determining what type of Mexico experience you really want. Rents are less than Guadalajara proper. The local language school also might be able to assist in lodging.
Fascinating performance art - the haunted look of a Mexican peasant.
When it comes to trying out any place in Mexico, for the first month go for a room in a house with AirB&B or Home Away before renting a place on your own. Sharing a home costs a fraction of the cost of renting your own place (probably between $300-600 a month).
It will be better furnished and you have someone to go to if you don't have hot water or want to know quickly where the pharmacy is. You're always given privacy. Hosts in these sharing sites are graded according to their responsiveness to your needs and questions, giving you a bit of leverage.
Newcomers are often struck by the level of safety they feel roaming the plazas of Tlaquepaque. Families, single women, and older people don't hesitate walking around El Centro (like the señoras who helped redirect me to the appropriate bus stop for my return to the city) rather late at night.
Downtown Tlaquepaque is its own city, a criss-cross of streets and plazas, crowded with bars, restaurants, and art stores. The main street is Independencia. The Prolongación 20 de Noviembre Avenue is the city's main axis point.
The biggest danger you'll encounter in Centro Histórico is stumbling from gawking. The biggest challenge will be pronouncing the name of the town you're staying in (tuh-lah-keh-pah-keh) to Uber drivers.
A major landmark of Tlaquepaque is the Jardin Hidalgo, the largest plaza flanked by two churches on Independencia, and the Parian,199 Calle Juarez, which is a block of restaurants and bars known for mariachi music.
You could easily pass whole days just people watching from these plazas, festooned with multi-colored bunting flags. Street performances, mariachi bands, and row after row of artisanal vendors (pottery and artisanal glass are its best-known) line the cobbled streets. Save your appetite for the roasted corn and street food (especially the sopapillas!)
Related links:
Cost of living in Tlaquepaque according to Expatistan
Tlaquepaque is popular and large enough to merit it's own list of best places to listen to live music.
Next up: A review of a general guide to medical care by Monica Paxon. Don't leave home without this information.
Most recent: If you are more into modern than traditional Mexican style house, take a look at these in one of Guadalajara's most affluent neighborhoods.
About the author:
Hola, I'm Kerry Baker and a partner with Ventanas Mexico and author of two guides. The first is "The Interactive Guide to Learning Spanish Free Online," giving you links to the best free language tools and features on the web, with lesson plan.
This is an interactive book with direct links to the tools you'll never find on your own. Study from your laptop, e-reader or tablet, like the new Amazon Fire. Personally, I love studying from my Acer Aspire.
Recommended by my terrific computer consultant, Vasif, the Aspire is lightweight, elegant and thin - perfect for travel between two countries.
My second book is "If Only I Had a Place," a guide to renting in Mexico, complete with a listing of rental concierges. Live luxuriously for less and learn a system of securing the best places year after year. [reviews].