Updated 2019
Even the smallest things take on the aura of a great adventure when you're living in another country. In this case, it was my first Uber ride in Mexico.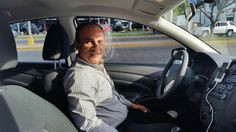 LC.I. Jorge Arechiga Perez, also an insurance agent. Nice sedan too!
The vote to allow the ride-sharing service in Mazatlán only passed two years ago. When I learned that my ultra conscientious friend and mother of three allowed her 17 year-old daughter to use Uber, I felt I could take the chance.
Among Mexicans I know, they seem to feel Uber is the safer of the choice between taxis and a shared car service. A Mexican alternative, Cabify, is available in eight cities in Mexico.
I will always love the taxi drivers here in Mazatlán. They are friendly, helpful and fun to talk to. After four years, some even remember me from previous trips (but that might be because I will say almost anything.) I will continue to support cabbies, even when I might save a few pesos with Uber. At times however you want the anonymity of arriving to your destination in a street car.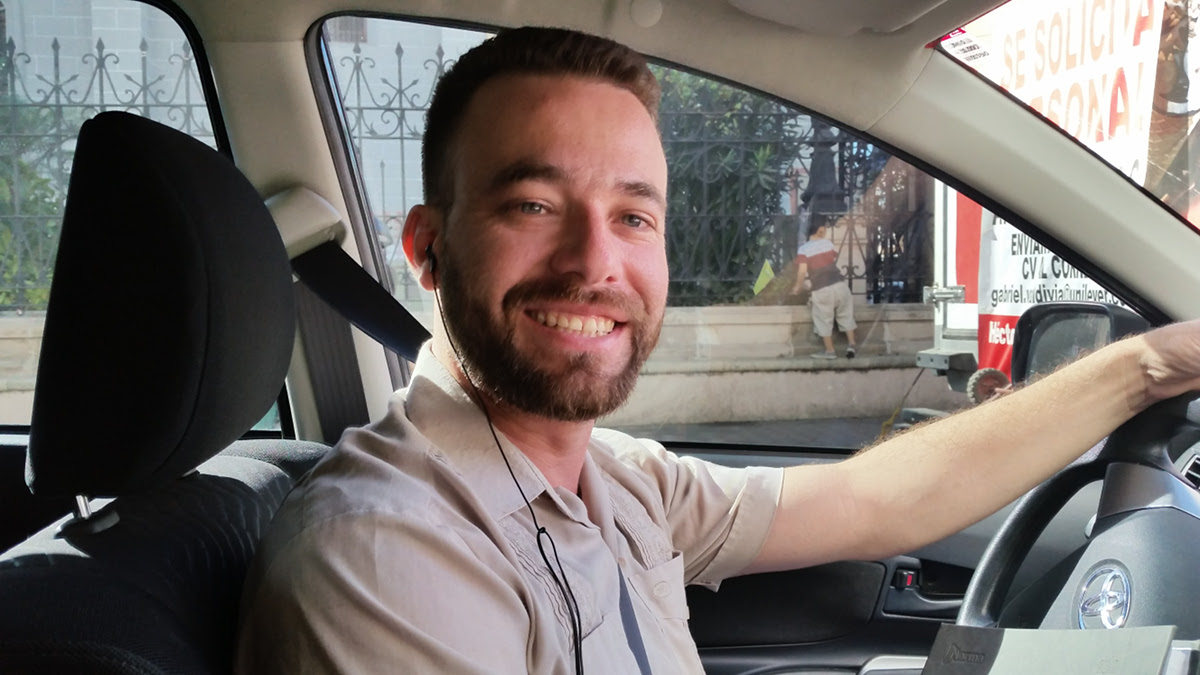 The first ride was so positive, I decided to go for my second. Jonathan, I learned, reads Kafka's "Letter to My Father," to his 10-year old daughter to try to help her understand why loving parents sometimes have to be strict.
While there was a lot of resistance to Uber at first from taxi-drivers (just like in the U.S.), good taxi drivers have begun making the switch. Some have shared that Mexican taxi syndicatos are so corrupt they much prefer working for Uber.
Tip: Since more former taxi drivers are Uber drivers in Mexico, check the ratings more carefully.
The Uber ride-share cars only carry a discreet $ sign on the dash, if that, to indicate they are Uber cars. Largely they rely on flashing their lights to let you know they're looking for you.
If you are planning to use Uber in Mexico, remember that Mexican addresses are written very differently from ours and tend to be longer. Make sure you check them carefully as you type them into the app. Collect business cards or create your own for the places you might be frequenting often (don't forget to keep a card of the address of your own place).
Just like at home you will receive an e-mail receipt and opportunity to rate your driver after the ride. They rate you as a passenger too. Tipping in cash, I believe, plays a bigger part in how they rate you as a passenger here. When a few of my first drivers didn't get a tip (It took me a few rides to figure out the tipping option on the app), my passenger rating immediately went down to 4.5.
You can pay in cash in Mexico
In Mexico you have a choice between paying with the credit card already have on file with Uber like at home or "en efectivo"(paying in cash). Mexico is more of a cash country than ours. It's much harder for Mexicans to get credit cards than it is for people in the U.S. which is probably why Uber had to make the modification to operate here.
Uber drivers in Mexico have told me that some drivers have a preference for cash customers, which may be why at times my wait times have been longer than I'm used to at home. They're taking passengers that are paying cash first over those who are paying with a credit card. I still have never waited more than seven minutes regardless of my choice of payment option.
Unlike many cabs, since they are rated, Uber drivers here keep spotless cars and usually have the windows up and the air conditioning on. If you're not in a hurry, go for the option of sharing the ride with Uber. You save money and get to see a little more of the city and its inhabitants as they pick and drop people off nearby.
If an Uber driver gives off a particularly good vibe, you might be able to hire one off-the-books for several hours if you need to run a number of errands and you don't have a car. A few hours of errands generally costs about 250 pesos ($15 U.S.).
Since I don't have a car in Mexico, some Fridays mornings I have line up a few errands. If I think I might be more than a few minutes in a place, I send them to a nearby vendor for a coffee or smoothie. They couldn't be happier.
Uber. Just one more reason to create a second life in Mexico
(not a paid endorsement. But maybe I should ask.)
Related links: How Uber and Lyft make living a part-time expat life an easier reality - Ventanas Mexico.
Another app for transportation in Mexico is Cabify, Mexico's versi on of Uber which is available in Guadalajara, Mérida, México Mexico City, Monterrey, Puebla, Querétaro, and Tijuana.
The best methods for making Uber and taxi rides an effective method to practice your Spanish - Ventanas Mexico
Next up: Under the topic of cultural assimilation, how can mariachi music possibly be sexy I asked myself? The answer is always in the hips.
Most recent: Two things you'll be grateful to have for surgery in Mexico.
About the author:
Hola! My name is Kerry Baker. My book "If Only I Had a Place" presents a guide to renting in Mexico luxuriously and inexpensively year after year. More than a how-to, it provides a system to help you build the best possible foundation for living in Mexico and includes a listing of rental concierges to check places out for you in the top expat destinations.
I also wrote the "Interactive Guide to Learning Spanish Free Online," Which might be the most fun you'll ever have learning a new language.
I've never had any aptitude for languages. If I can learn real conversational Spanish at 55 years old, so can you. The Guide contains hundreds of interactive links to the best free language tools and features on the web that you'll never find in a Google search. You can use it's study plans or create a new lesson plan every day, studying from you laptop, e-reader or tablet, like the new Amazon Fire.